LOCATION Babbo Guest House Termini
Babbo Guest House Roma Termini
Where are We? Between Porta Pia and Rome Central Station!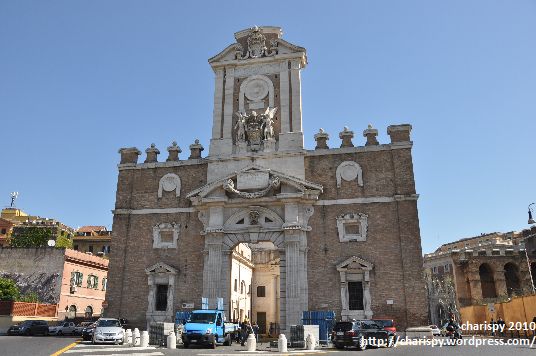 +39 3334889305/+39 0642012564
bbromababbo@gmail.com
Our location is ideal!
We are located 700 meters away from Termini Central Station, with its fantastic connections to FIUMICINO AIRPORT via train with the "Leonardo Express" and a further five bus routes.
CIAMPINO AIRPORT is also accessible via coach and bus companies from Termini Station.
The station is found on both the A and B subway lines (underground Download map) that will take you to most points of interest within 10 minutes.
If you would prefer to walk, you can reach Rome's historical centre by walking the "Via XX Settembre". On this spectacular walk you will encounter the impressive "Palazzo Del Quirinale" (The official residence of the President of the Italian Republic), the view from the Square itself is imposing, especially at sunset. Going further you will come across the stunning and majestic "Piazza Venezia" leading to "Via dei Fori Imperiali "and there in front of your eyes you will see the remarkable, and it needs no introduction, Colosseum.  If you are interested in shopping then why not start at the stunning and spectacular "Piazza Esedra" and walk the length of the "Via Nazionale" and "Via Del Corso"with its famous designer shops and phenomenal Italian Fashion.
We highly recommend that you visit the stunning Villa Borghese Gardens which are located only 15 minutes' walk away from the B&B. Rent a bike or a segway and have fun!
We have several tour options to suggest you: romantical, gourmet, kids friendly… and to help you booking. Our computer is alway turned on to buy you tickets or make reservations.
Being just 10 minutes away from the main train station, you have the chance to have daily tours out of Rome. Lleave your heavy bags here, jump on the first train and enjoy a steak in Florence or a pizza in Naples!
Dove Siamo – "Babbo" Guest House